Victoria Simpson – Realtor.com
Chad at Dynamic Entertainment brings the party to the party!
For the past several years, we have been fortunate to have Chad and Heather with Dynamic Entertainment provide DJ and lighting services for our annual company holiday party. Each year they go above and beyond to make our party special, fun and entertaining. Professional in all our emails and correspondence and always on time and ready well before our party starts, Dynamic Entertainment is the best quality DJ company I have ever worked with and I am looking forward to using their services for many more years to come. Chad takes photos during the party which is an added bonus to their service and his skills at being an MC are very much appreciated. If you are looking for a DJ for your event, there is no other company I would recommend.

Shawn & Trisha Ramsey

Everyone at my Halloween party complimented Chad. The music the lighting and his enthusiasm was awesome. I have already booked him for next years party. I would highly recommend dynamic entertainment! Their professional demeanor is backed by the enthusiasm and entertainment they provide. Up lighting offered is awesome. All around professional entertainment and look.
Labeth – WV Women's Extravaganza
Chad and his staff were very professional and easy to work with! They did a great job hosting our event!! Highly recommend Dynamic for all your DJ needs….. weddings, corporate, holiday parties and family events.
Chesley Epperly

Book them now!
I highly recommend Dynamic Entertainment! A few months before the wedding, they sent me an online form where I could begin creating a list of must plays and do not plays, as well as a form for all the music for the bridal party entrances, first dance, parent dances, etc. They also had more general categories of music you can choose from so if you aren't picky about exactly what is being played, then you can just select different genres you like. About a month before they contacted me to go through what exactly we all wanted for the wedding and sent us a timeline of how everything will go! They kept the whole night running smoothly so I didn't have to worry about a thing! During the reception, they played music for everyone and kept people on the dance floor until the very end of the night. I cannot recommend them enough!

Kayla Price
I'm so glad we went with Dynamic Entertainment for our wedding! They are great to work with and want to help make your special day run as smooth as possible! Very professional and organized :). I'd highly recommend them!!
Kristen Indermuhle

They were awesome from the very beginning. Heather was so professional, prompt, and thorough. She answered all my questions and was great at giving my ideas. Chad was outstanding! He was patient, funny, detailed, and went above and beyond to make sure things went smoothly! I would recommend Dynamic Enterainment 1000 times over!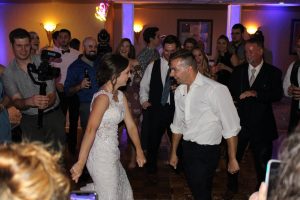 Brittany Michael
We had the best time at our wedding! These guys went above and beyond for our day! And despite the rainy weather they still rocked it in muck boots! Very very nice and very professional! I would recommend them for any wedding or any event for that matter! I couldn't tell you how many compliments we had on our DJ last night!
Kimberly Salmons

If you are looking for a DJ for your event, look no further! This team is absolutely amazing! They went above and beyond to make sure everything was perfect for our wedding day. We couldn't be happier with our experience with them! Highly recommend!
Megan Montgomery
We absolutely loved working with these guys. They helped make our wedding into our fairytale day. Everything was perfect. We would highly recommend them for any DJ service you may need.
Kate Skarsinski

10 out of 10! They are amazing
Gina Raines
Thank you Dynamic Entertainment & Lighting Productions! I can not express how much I highly recommend Heather, Chad, and crew! I called to inquire about pricing etc., and Heather was so nice! She went above and beyond when communicating with me! Chad and his crew played all the music I requested and more! The crowd had the best time and I am still getting compliments! When my venue forgot a few things at the reception, they jumped in to help! I can't thank them enough for that! The lighting was amazing! I definitely recommend it!!! I got the dancing on the cloud and it was so magical! They did a wonderful job! The crowd loved it and so did my husband and I! Book these people ASAP! They are wonderful! Thanks again, Heather, Chad, and crew! You made our day extra special! Love, Gina and Nelson! played awesome
Jessica Mamania

Dynamic Entertainment made our reception perfect! The uplighting was beautiful and they kept our guests dancing all night! It wouldn't have been the same without them, they truly made our day perfect! Would definitely recommend them to everyone, price was reasonable and they were super easy to work with, they wanted everything to be exactly the way we wanted it, and made sure beforehand that it would be! Can't say enough good things!
Kimberly Saunders
BEST. DJ. EVER.
The music at our wedding was my favorite part. I worked with Chad and Heather to build an awesome playlist. They said yes to all of my crazy requests including blasting Queen as I walked down the aisle. Chad kept the party going – there was never a dull moment on the dance floor. The reception was so much fun that our guests paid to keep the DJ longer! Chad's assistant also took a ton of photos at the wedding so we got 400 extra photos of all the fun. I would recommend Dynamic Entertainment to anyone that wants to have their wedding be the best party ever. I can't wait to have an occasion in the future that calls for a DJ – I will definitely work with them again.
Jacklyn Martin

Dynamic Entertainment made our wedding perfect. We received so many compliments about the music and the DJs. I would use Dynamic Entertainment again and we have recommended them for our friend's upcoming wedding.
Jennie Reams
They provide you with a very detailed list of personalization options for specific music you'd like to have played. If that isn't important to you, just let them know and they'll play whatever. I was really happy with that.
Alyssa Nesler

Played great music! Very entertaining! Beautiful uplighting! Overall the reception was a blast because of Dynamic Entertainment
Brittany Currey

Dynamic Entertainment was amazing! Chad and Heather were incredibly easy to work with. Being able to request music ahead of time on their online forms was great. They were super organized, professional, and most importantly- FUN! Our dance floor was packed all night and I was told multiple times how much fun it was and how our wedding was one of the best parties they'd been to. The music was great all night and Chad even snapped quite a few pictures which was an added bonus :), would highly recommend them.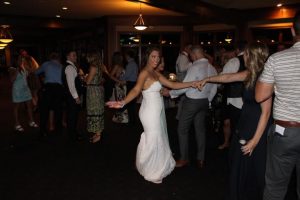 Courtney Hamrick
Chad and Heather were so great to work with! The music and lighting were amazing! They made the reception flow so smoothly from the time we arrived to our exit and everything in between! They even served our head table their plates of food. I honestly believe they went above and beyond for our special day. I couldn't recommend a better DJ vendor to work with!
Danielle Sims
Dynamic Entertainment was awesome! One of the best decisions we made was to have them DJ our wedding! Highly recommend them for your special day!
Evann Jacks
Oh my gosh! I can't thank you all enough for the wonderful job you did at our wedding last night! Everyone was talking about how great the music was! Thank you thank you thank you!
Tina Starstrom-Law
This DJ was awesome for our daughter's wedding! The lighting just added so much! Very pleased! Highly recommend! After being burned by my daughter's first inquiry, I could not be more happy with the results in hiring Dynamic Entertainment & Lighting! Thank you for making our daughter's and new son-in-law's day so special. God Bless!

Kevin Burton
These guys are unbelievably good. The venue shut down but they didn't! They did my wedding and everyone had a blast. I want to get divorced so I can remarry again just so I can book them again! (To the same wonderful lady of course)
Elizabeth Nagy
I can't recommend Dynamic Entertainment enough! Heather went above and beyond just playing music!! She worked nonstop attending to every aspect to create the most beautiful day filled with so much joy! God showered His love on us during the ceremony and Heather helped to reorganize and regroup with patience and kindness to make sure It would be just as special! On top of it all…she also captured amazing photos and video to treasure forever! The music never stopped and neither did the fun! Thank you so much to DJ Justin and Heather Haney! Truly first class!
Loretta Nestor Abel
Awww July 9th I married my best friend, and had such an amazing time ! The music was awesome, the up lighting was absolutely beautiful!! I felt like I was dancing on cloud 9!! You all did such a wonderful job!! Thank you

Chad Haney

, and Heather Haney for your professionalism, time, patience, and going above and beyond !! I loved everything about my special day! Thank you for capturing the wedding party, and all of the guests. I absolutely just love it! Thank you Chad Haney and also thank you Heather Haney you all are absolutely amazing!!! love, love, love all of your hard work, and had such a great time with you all !! You take Dj entertainment to a whole new level! If any of my friends are planning a special occasion I highly recommend Dynamic Entertainment & Lightning Productions ! Dynamic Entertainment five stars plus five more!! Chad, and Heather Haney provided my husband, and myself with the most amazing, beautiful, and fun reception!! They are very professional, and easy to work with. Any questions that I had from start to finish they were right there working through each, and every detail to make my day extra special.. ❤ I don't know what I would have done without the services they provided me with the entire time..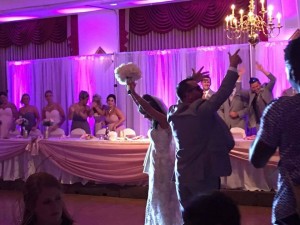 Whitney Price
Heather you guys did such a great job at our wedding! Thank you so much for being apart of our day. Everyone loved the fog and light show!
SS Photography
Teresa K. Adams-Davis
Chad Haney

is who I used for my wedding. He was awesome!! Found all the obscure songs I wanted played for the ceremony and the reception…no problem. Very wide range/selection!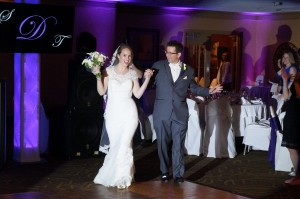 Vicki Simpson – ListHub/Move,Inc
It was a great party and made even better with the FANTASTIC entertainment provided by Chad and Dynamic Entertainment & Lighting!

You really helped make our company party a roaring success! Everyone loved the lighting and the music. The sound system was perfect! Thanks again for the hard work and dedication to making our event entertaining! I will keep you in mind for any and all future events!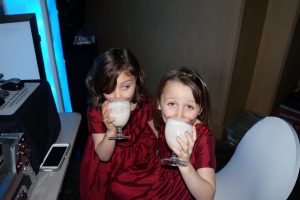 Leah Wray
You guys were awesome! Thanks for being so organized and on the ball
with all of our requests! We had a blast and can't thank you enough!
Susan Spencer
We had a vow renewal ceremony and had Chad and Heather entertain for us. They were a huge part in the success of our evening! They were professional yet warm and friendly. We worked with them mainly online then met with them in person to finalize things. We let them know upfront that this was a same sex ceremony and they didn't miss a beat! Their main concern was that we and our guests had fun and we sure did. We would recommend them for any occasion!

Tamara-Lynch Wolfe
Chad & Heather do an absolutely amazing job! We could not have been any happier. Josh & I can not thank you enough for making our night so wonderful. Everyone had an amazing time! I highly recommend Dynamic Entertainment for any function, but they light up weddings beautifully. Thank you again!

Matthew & Danielle Yearsley
It's been 30 days since our wedding and we are still getting people telling us how much fun they had and how awesome our dj was. Thanks dynamic entertainment for making the night more special.
Jonathan and Lauren Thompson
Thank you so much for everything! Everybody was asking me after the reception who the DJ's were because they thought you guys did such a great job. You made everything go really smoothly, and Lauren and I both really loved the mix of music. We were so excited when we heard the different music that you prepared for dinner. We laughed so hard when that first movie score came on, and I think the guests really enjoyed those. You guys really made our reception such a great time, and Lauren and I are so happy that we chose you as our DJ's. If it wouldn't be too much trouble, do you think you could send us an address? We are sending out thank you notes, and we wanted to make sure that we send you guys one. We just wanted to put into words how much we appreciate what you guys did. We have nothing but great things to say about you and your business! Thanks again so much!
We planned out wedding long distance and Dynamic Entertainment was so great about everything! Their process is perfect and they're both so organized. It was great being able to fill out all of our preferences online. If we had any questions, they were super responsive and got back to us really quickly.
They really knew how to read the room and made sure that people were dancing the whole time! They were an awesome team and made sure everything ran smoothly. If we had to do it all over again, I would make the same decision. Both Heather and Chad are just friendly and kind people – I couldn't recommend them enough! Thank you so much for everything!

Hey Heather, it was so nice running into you at the wedding. You guys are seriously the best DJ's in the state. I will def recommend you guys to everyone!
Also, just wanted to shoot you my info. My website is

www.tkvphoto.com

and my email is tkvphoto@gmail.com
They did such an amazing job!!! I HIGHLY recommend them!!
Heather Haney
Chad Haney

Had such an awesome time yesterday shooting our last wedding of 2014! The #mugnanobryanwedding was amazing!!!! HUGE thank you to

Tyler Vincent

for helping shoot the wedding!! I cant wait to edit these gorgeous images!!! Also, shout out to Dynamic Entertainment & Lighting Productions for AMAZING d.j services!!!!! Best I've seen around here in a very long time! I HIGHLY recommend them for any events!!!


https://www.facebook.com/britani.edwards.7
Thank you so much for the awesome job you did last night. You and
Heather Haney
truly outdid yourselves!!! I love you both so much!!! I cannot say enough wonderful things about Dynamic Entertainment and Lighting Productions ! They went above and beyond for my wedding , and their fog machine was absolutely the perfect touch for our first dance. Their prices are more than reasonable, and they are willing to travel anywhere to make your wedding day perfect! Their uplighting was the perfect touch to put our reception venue over the top. Not only did they play every song on my playlist, they also played all of our friends and families requests too! Thank you Chad and Heather for exceeding our expectations! I would give you 10 stars if I could! perfect!
Just wanted to say thank you so much to you and Heather for making my wedding special! You did an awesome job DJ'ing and I thank Heather for taking pics and videos(: you guys are phenomenal!

Stephanie – Charleston Radiation Therapy
We had the best time ever, thanks to your perfect song selection and volume! Everyone is talking about you today at work, can't wait to do it again!
Save
Save